2021 Willamette Valley Sauvignon Blanc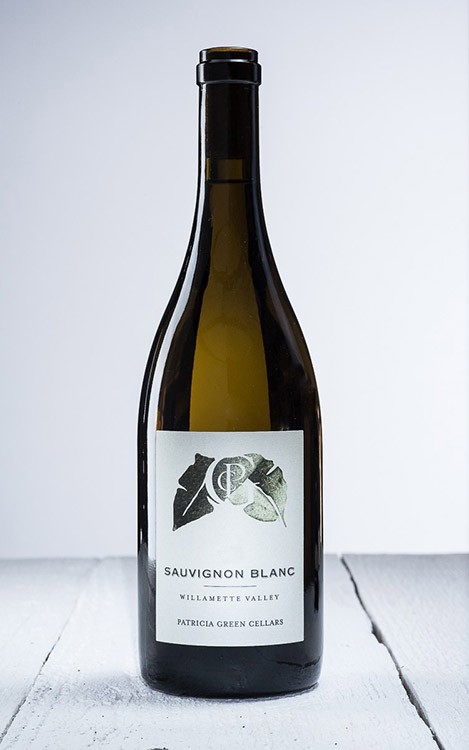 Winemaking and Notes: Sauvignon Blanc is only very lightly planted in Oregon with well less than 100 acres currently existing in the state and less than 50 in the Willamette Valley AVA. Despite its modest acreage this white varietal is as well suited for the geology and climate as the other most successful white varieties and far more conducive to be grown in Oregon than the ever-present weed known as Pinot Gris. Over the years we have combined our Estate fruit with a handful of other sites in the Willamette Valley to produce one of the largest (some years, the largest) production bottling of Sauvignon Blanc made in Oregon.
This bottling is made up of grapes planted in 2001 and 2002 from our Estate Vineyard (18%) in Ribbon Ridge, fruit from Oster Vineyard (33%) which is an older vineyard planted in the mid-1990s on the eastern side of the Willamette Valley past the town of Mt. Angel, from two sections of Durant Vineyard (28%) in the Dundee Hills, one being a 1993 planting of Pinot Gris that was grafted in 2016 and the other a 2018 planting and from a 2017 planting at Eola Springs Vineyard (21%) in the Eola-Amity AVA. So, a truly widespread and all-encompassing Willamette Valley bottling for sure! All these wines were fermented and aged in stainless steel tanks. To round out the wine one twice-filled puncheon (double barrel) from the 2001-planted section of the Estate Vineyard was added.
Primary fermentations were finished in November, 2021 (the wines only went through a partial secondary fermentation and, thus, were sterile filtered) and the wines from the four sites were combined for fining (with clay), cold stabilization, filtration and bottling on March 10, 2022.
An example of how diverse, large and remarkable the Willamette Valley is can be shown by the fact that we picked the first section of Durant Vineyard Sauvignon Blanc on August 30th, the other section on the 12th of September, our Estate on the 8th and 13th, Eola Springs on the 14th and Oster on October 5th! TAs ranged from a low of 7.2 to a high of 10.2 and brix ranged from 21.3 to 22.9. This is a true cross-section of fruit from a massive tract of land all coming together to create a very harmonious wine.
This is classic Sauvignon Blanc provided you do not think this variety should smell like cut grass and cat pee. This has high-toned and heavily fruited aromatics along with the tinge of straw and minerals which is what ripe Sauvignon Blanc should have as its varietal typicity. The strength of the aromatics resounds in the glass as the wine is deeply fruited with citrus notes at the entry giving way to tropical fruit with extremely crisp acidity on the finish. The wine is bright and fresh but retains an enormous amount of texture and richness without being heavy or taking away from its "summertime drinking" sort of nature. This will pair easily with a very wide range of food ranging from summer salads to denser white fish, sushi rolls and nigiri to spicier Asian influenced dishes, risottos with summer vegetables to chicken and pork done on the grill (and while grilling).
Oregon is rightly known for what its Pinot Noir does each vintage. More and more white varieties are beginning to creep into the picture of excellent wines and not just filler for airport restaurant by-the-glass pours like Pinot Gris has always been best suited. Sauvignon Blanc is still a niche grape in Oregon despite its enormous popularity as a wine world-wide. Even in a changing climate landscape this grape is versatile enough to produce a wine that is both true to its European roots and an expression of why Oregon can produce such an incredible range of agricultural bounty.
Wine Specs
Appellation
Willamette Valley
Vineyard Designation
Willamette Valley