Chehalem Mountain Vineyard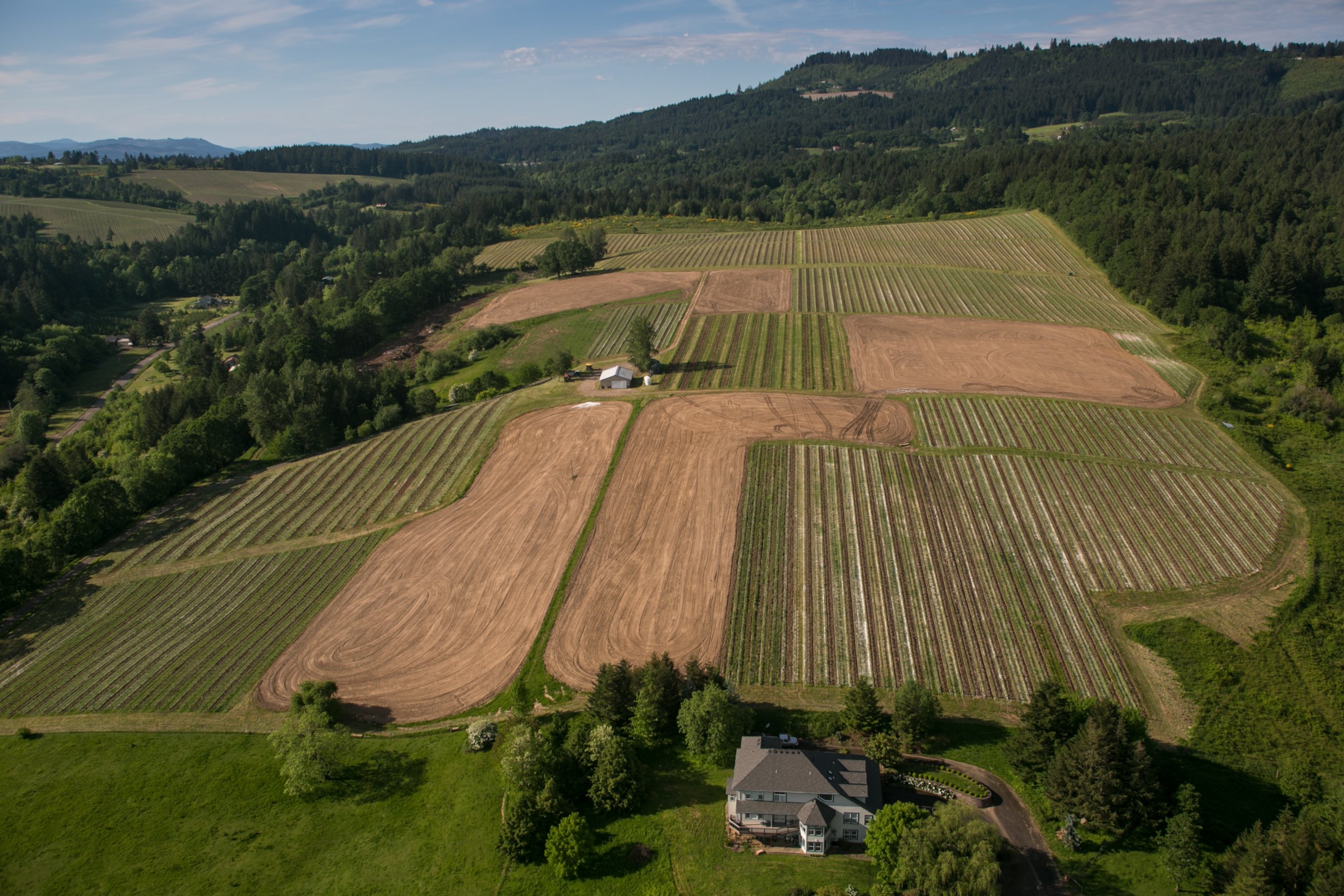 In 1968 legendary pioneering winemaker Dick Erath moved to Oregon and established his first vineyard. Because of the long history of Erath Winery most people assume that vineyard was the one on Worden Hill Rd. in the Dundee Hills, but the truth is that the property that first spoke to Dick was Chehalem Mountain Vineyard on Dopp Rd. This site is literally on the borderline of the Ribbon Ridge and Chehalem Mountains appellations dividing line. Were it across the street from where it is it would be in Ribbon Ridge. The number of vineyards in the Willamette Valley prior to 1970 is limited to a handful and those with the original vines still there would be even fewer. This site carries a significance in the history of the Oregon wine industry that simply cannot be understated.
We, at this point, do not get fruit from that 1968 planting (I am going to consider that effort a work still in progress), but we get the next best thing which is the second planting which was done in 1978. This block is one of the few parts of the vineyard that rolls down to the southwest and is the lowest elevation section of the vineyard at just around 350'. The block is filled with old, gnarled vines and unfortunately not all of them are producing at maximum capacity so even in a fairly robust year this 2~ acre block of Pinot Noir is not going to produce much more than about 1 ton/acre.
At the site the block is labeled as Erath Clone. The winemaking business certainly has no shortage of myth acting as fact or facts being elusive due to the passage of time and inconsistent/non-existent/willfully incorrect record keeping. The history of Erath Clone (also known as Clone 95) has a specific history. You can read about it in great detail here http://www.princeofpinot.com/article/2033/ if you so desire. I am neither going to impugn either the current owners of Chehalem Mountain Vineyard nor implicate Dick Erath for actions that may go against the stated record of history. On one hand it is listed as Erath Clone and on the other the historical records indicate that it is not Erath Clone and therefore most likely to be Pommard. Dick was in business with Charles Coury (of Coury Clone fame) and their business was the Erath-Coury Nursery that they established in the early 70s. The Erath Clone undoubtedly hails from cuttings taken from Clos Vougeot in Burgundy in 1975-76. Is the 1978 block at Chehalem Mountain Vineyard a rogue planting of those cuttings done long before the Erath Clone was officially established nearly 25 years later? I don't know.
The wine is different than anything else with blueberry and natural vanilla (non-barrel related) elements emerged during fermentation and have remained in the wine ever since. In a cellar where there is an immense about of a diversity despite vineyards of relatively close proximity this site and bottling absolutely stand out.