Medici Vineyard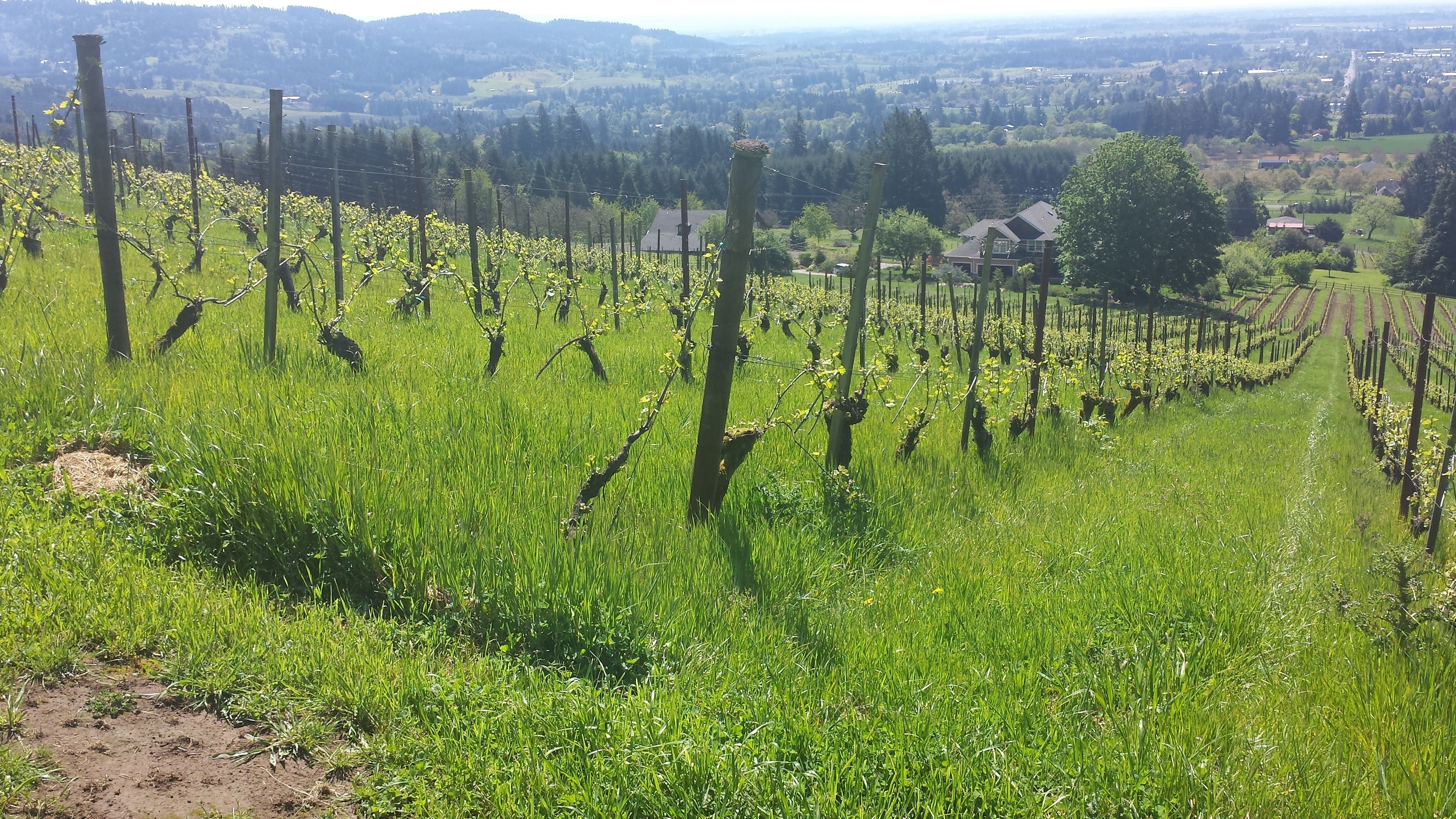 At a time when the Dundee Hills was almost exclusively the home to the burgeoning Oregon wine industries' initial founders, Hal Medici planted his first vines in 1976 on Bell Rd. It is located due north of downtown Newberg in an area that is now part of the Chehalem Mountains AVA. Over the course of the next 25 years, the vineyard was expanded to its current size. Although the vineyard is planted to Pinot Noir, Chardonnay and Riesling, Patricia Green Cellars sources only Pinot Noir from four distinct sections.
Medici Vineyard is a good example of what you might find in the large, diverse and far-ranging Chehalem Mountains AVA. Our other two vineyards, Lia's and Olenik, also in this AVA are largely planted in Marine Sedimentary soil. Medici begins at over 500' in elevation and rises to close to 900' elevation, putting it squarely in the section of hillside that consists entirely of Volcanic soil. Medici is, in fact, planted in Jory soil which gives it a flavor profile more in common with our Dundee Hills' wines than wines from the same appellation just down the same road.
The vineyard was taken over by J. Christopher winery in 2015 and is now farmed bio-dynamically. While the vineyard lagged behind modern day style care of vineyards for a few years it is now an immaculately farmed vineyard and the quality of the fruit has certainly never been higher at any point than it is now. Few vineyards possess a better or more far-reaching view than this steep, steep site. Looking due south over Yamhill County this vineyard is like a beacon (and with a huge swath of lavender planted just above the vineyard that beacon is violet in color) over northern Newberg. A vineyard's viewpoint does not have necessarily anything to do with a site's inherent quality but in this case the grandeur of this vineyard is both visual and tasteful. Today this site produces wine with incredible aromatics, amazing texture and incredible length. Our blocks date back to the original 1976 of Pommard and to a 1980 planting of Chardonnay that was grafted to Dijon 777 in the late 1990s. The combination of the two makes for a truly old vines wine experience.