Our Team
Patty Green
In her loving memory: 1955-2017
Patty was clearly one of the most exceptionally gifted and intuitive winemakers in Oregon, which she never received tons of credit for being so. Part of that is certainly because she never sought that stuff out and we probably went out of our way to avoid anything vaguely resembling publicity. What she had and certainly one of the things I learned from her was a natural, holistic and encompassing view of agriculture and winemaking intertwined together. It is something people talk about but I don't necessarily find backed up all the time by people's actions or their wines. She believed fervently in the vineyards we worked with, the people that owned and managed them and our ability to show the "place-ness" of each site we worked with. This is not a radical concept now in Oregon. Lots of wineries talk about their sites' geological make-up, micro-climate and such, but 15-20 years ago that wasn't really the case. While, perhaps, we had not fully grasped the specifics of our sites and the impact they had on the wines she was dedicated to the individual natures of these sites well before that became fashionable in Oregon.
Patty wanted to make things naturally. That is not to say that we make natural wines or are seen in any way as a natural wine winery even though we probably operate in a way that would easily include us in that spectrum (for whatever that is worth). She felt that from the right sites everything was already available to make wines that were interesting, unique and soulful. She wasn't a technocrat on wines and never felt like math and science were the answers to getting from fruit to wine. They helped in the process but you needed to enter with a feeling for the vineyard so that you could allow that expression to be revealed in the resulting wine. If you go in with the idea that you know how to "make" the wine or even really have a conception of what you want that wine to be like stylistically then you aren't going about things the correct way to begin with. From my times in Burgundy I have seen that sort of "bottom up" approach to the synthesis between agriculture and enology being the basis of the domaines I love the most. She had that before she even knew it was a thing, of that I am certain. That what she did gets passed on through the wines that will continue to be made here is a given. We had a special simpatico type of relationship and we learned lessons together over 25 years so the beauty and special nature of the wines from Patricia Green Cellars is going to live on.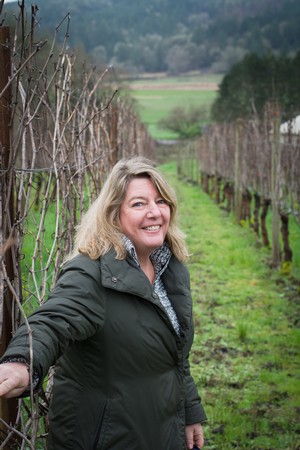 ---
Jim Anderson
Owner/Winemaker
Most winery lives don't ultimately begin growing up on an island 2,500 miles away from what is now home base. It is not that there was a vineyard or winery on Sebascodegan Island in Maine but there was an emphasis on self-reliance, hard work, living off the land and respect for your surroundings that set a tone and tenor not so different from being an effective working winery partner. Working in conjunction with the more free-spirited partner since 1995 has honed an innate sense of quality of things to something where the processes of work, craftsmanship and artisanship result in a specific vision of a vast array of wines. Being peculiar is hardly a personality trait that one casually puts on a resume but non-linear thinking, questioning established ideals, going about things in less than traditional ways and, in general, being somewhat odd has the capacity to serve one well in the stewardship of Pinot Noirs. Majoring in anthropology while minoring in economics is indicative of a mind that willingly fluctuates between a historilogical view of things and the science of why things are they way they are and in that example of a dichotomy there is the essence of a person that wants to explore the interesting and hard to analyze sub-texts of wine by finding ways and methods to illuminate them.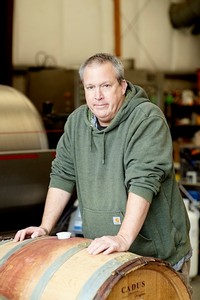 ---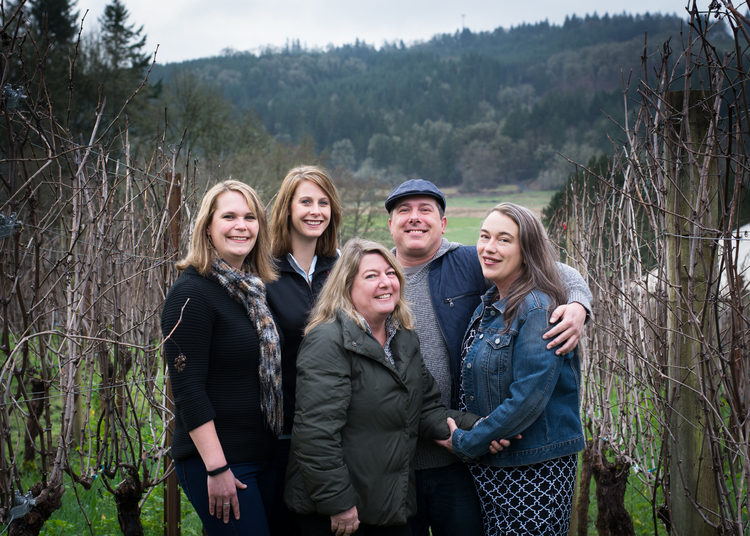 Meet the Team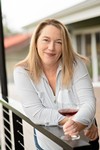 Melissa Groshong, National Sales Director: Melissa is the main contact person for distributors and wholesalers alike. She handles all purchase orders, coordinates order logistics, national travel and communication. After 15 years in the hospitality industry, she came to Patricia Green Cellars in 2003. Working alongside Jim and Patty through the seasons of bottling, harvest and whatever they deemed needed done at the winery. Basically, if you need something she either knows how to get it or break it gently to you that it is not possible. She loves bubbles, eating well, baseball and traveling… not necessarily in that particular order. So look for her out there on the road in your hometown!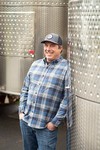 Matthew Russell, Associate Winemaker: Matty began making wines with us at PGC in 2007. Moved to Oregon in 1995, with a background in all facets of fine dining including The Heathman, Alberta Street Oyster Bar to name a couple. Restaurants are where he formed his passion in wine and the Oregon Wine Industry, meeting Patty Green at a winemaker dinner where he took a position for harvest and the rest is history. Matty is now a father to baby Iris and has his trusty white lab mix, Maggie by his side he is the glue of our day to day operations in the cellar and around the winery.

Margaret Barry, General Manager: Margaret took over sales at PGC in 2014 and her focus is primarily oriented around our direct to consumer sales and wine club. Since everyone here wears many hats, she has experience on both sides of the industry having worked at a large retailer in Charlotte, NC as well as a couple other Oregon wineries since 2010. In the last couple of years she has been working to expanded her family with a now five year old daughter Connie-Scott and three year old son Ford. You will find her hidden in the back office analyzing spreadsheets and always looking to give our customers the next best thing.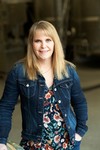 Caroline Schoonveld, Direct Sales Manager: Caroline joined the Direct Sales team at PGC summer of 2015 offering over 20 years of experience in the Oregon wine industry. When she is not assisting customers over the phone or on email, you can find her cruising the Kubota or the John Deere Gator through the vineyard giving tours. She is regularly accompanied by her faithful Jack Russell, Zoey who often greets visitors upon arrival and also loves to give vineyard tours!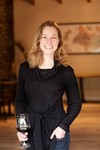 Katherine Stalmann, Wine Club Manager: Katherine Stalmann landed at PGC in September 2019 after working in the Willamette Valley since 2004. An interest in Oregon Pinot Noir originally led her to the area and a desire to sell exceptionally well made Pinot Noirs is why she is currently resides at PGC. When she is at the winery, you'll find her hosting guests and managing the club. When she is not at the winery, you'll find her gardening, listening to Van Halen and drinking Rosé.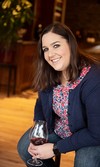 Abigail Neilan, Tasting Room Manager: Abigail joined the Direct Sales staff at PGC in early 2018 and has been the primary face of the tasting room since. Originally from the great state of Maryland, Abi spent 10 years in the California wine industry before coming to her senses and moving to the Willamette Valley eight years ago. You will find her here most days hosting tastings, answering your email requests and trying to keep her Catahoula leopard dog, Ziggy, from begging in the tasting room.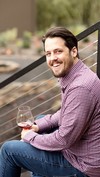 Ryan Easley, Shipping & Logistics Manager: Ryan has brought his expertise, personality and infectious laugh to Oregon's Willamette Valley. Whether you find him in the depths of our shipping department or sharing our story and wines with guests in the Tasting Room, you'll be in good hands.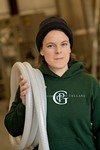 Megan Finley, Cellar: Megan Finley is our cellar support. She grew up in Reno, Nevada where she cultivated a love for hard work and the outdoors. Her working life was spent in kitchens of all kinds, and after moving to Portland in 2007 she spent several years at Food Front Cooperative Grocery and Mediterranean Exploration Company. Desiring a change, she signed up to be a harvest intern in 2018, and was hired on full time the following February.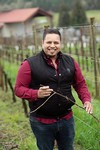 Juan Carlos Olmedo, Vineyard Manager: JC began with an agricultural career in the vineyard in 2001, and in 2006 joined PGC as a tractor operator. In 2015 after 9 years of working alongside with Jim, Patty and the rest of the crew, his responsibility increased to operator and supervisor and in 2017 changed to manager running all vineyard operations. "I feel honored to do what I love, working hard to guarantee the harvest and the best quality of fruit every season."- JC
Meet Our Pack
Chompers (Jim) RIP 2006-2022 / Maggie (Matthew) / Ziggy, Sammy & Zoey (Abigail, Margaret & Caroline)