2021 Mysterious Pinot Noir 5L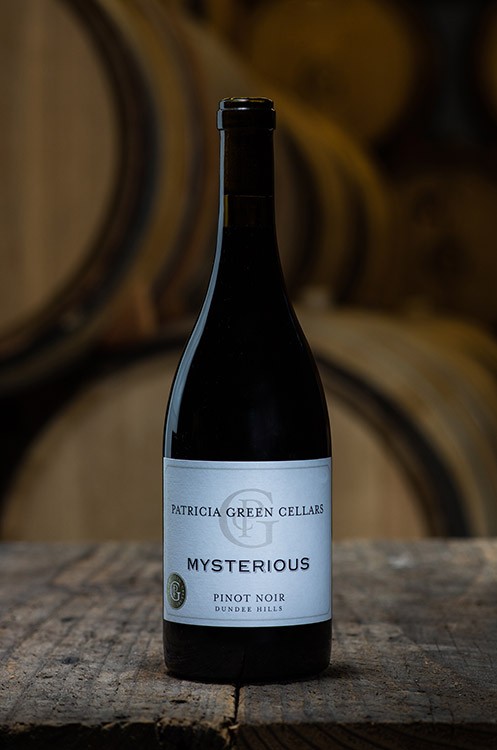 Description: The six previous vintages we have received this fruit are 2009, 2014, 2016, 2017, 2018 and 2019. While not exactly the same a certainly pattern emerges if you know Oregon vintages, the weather and the wines. This as-of-yet-but-possibly-soon-to-be-revealed vineyard brings the "WOW" factor and has every year. That it does it in this vintage says something beyond what we already knew about the special nature of this site. Even in a cellar loaded with great vineyards and great wines this pops in every sensory category. Just a spectacular wine of grace, richness, balance and burgeoning complexity. As examples, the 2009 recently tasted in a line-up of serious, serious heavy hitter Burgs from a single Grand Cru site held its own and then some. The 2019 Mysterious just received a rating of 97 points from Josh Raynolds of Vinous.com. Mysterious is no longer Mysterious vineyard it is Arcus Vineyard.
The 2021 version of this bottling is entirely destemmed evoking memories of the intense yet taught 2016 bottling which most certainly set the stage for the last three vintages. The destemmed barrels bring an amazing intensity and suppleness of fruit without the sort of sweetness in the flavors one would expect from such a concentrated wine. This is simply one of the greatest vineyards in America on a hillside that contains some of the oldest, most historically relevant and iconic vineyards. We are fortunate to receive this fruit on a regular basis now.
Winemaking and Notes: 12 of the 15 barrels come from 100% whole cluster fermentations and 3 come from completely destemmed fermenters. Most of the wine still comes from the large block in the ideal location on the bowl-shaped hillside but 3 barrels came from the block above that seemed to add a dimension of elegance and texture without taking away from the lavish and deep fruit and structure the wine is all about. This combination allows the structure and earthen minerality to be infused with the incredibly lush and dense fruit this vineyard produces creating a wine of great depth, character, complexity and flavor. 20% new barrel was used with a combination of once to four times used barrels to round out the barrel program. This wine wants to be perfect. It is youthful and jumpy right now. As of writing this, there is so much material rolling around with fruit and tannin. Its characteristics are sort of all over the place. Not unusual for great wines to begin at stages like this. This has power, concentration, dry extract, subtle spice undertones and enormous length to it. This is not necessarily a powerhouse, but it has so much to it that it's impossible to doubt that there is profundity in this wine's future. Taste it now for all the incredible stuff going on but get it because it will be great years down the road. The last three vintages of this bottling have scored 95, 96 and 95 from Josh Raynolds of Vinous.com.
Wine Specs
Vineyard Designation
Mysterious