2019 Anderson Family Vineyard, Pinot Noir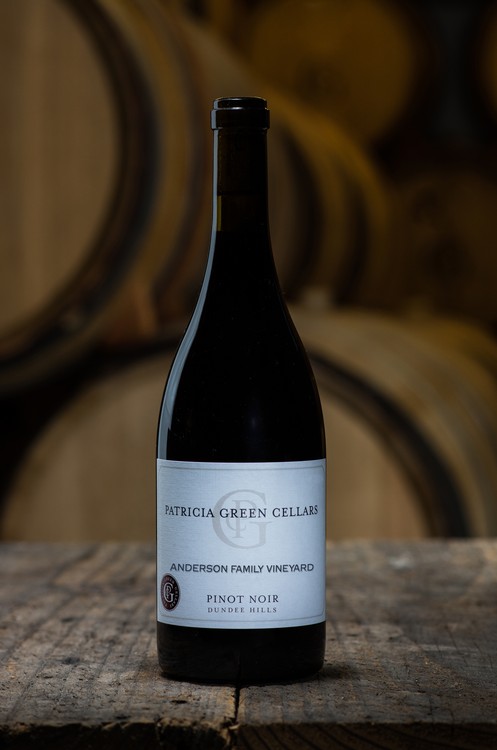 94 Points - Vinous
Shimmering red. High-pitched, finely detailed red currant, raspberry, exotic spice and lavender aromas pick up a hint of orange zest with air. Juicy and lithe on the palate, offering appealingly sweet red fruit, floral pastille, star anise and cola flavors that show no excess fat. In a distinctly graceful style, with polished tannins adding discreet grip to a very long, red-fruit-driven finish. 10% new oak.
-- Josh Raynolds
Winemaking and Notes: We sourced fruit from all over the vineyard to see what we would come up with and attempt to get a sense of the nature of the site. The largest section is a 2.45 portion of south facing Dijon 115 and that was all done with 100% whole clusters. The next largest was a north facing section of Dijon 667. We had a couple of tasting encounters with some very nice 667-based Pinots in 2019 and were eager to work with this section. While it was very aromatic it didn't seem to work with what we ultimately decided upon for this bottling. The smallest two sections were sub-half acres of Pommard and Wadensvil that we destemmed and co-fermented. After multiple tastings we decided upon an equal balance between the whole cluster Dijon 115 and the destemmed Pommard/Wadensvil cuvee. 10% new barrels and 30% once used barrels were the driving force in the cooperage.
While we do source fruit from a multitude of Dundee Hills AVA vineyards this one is clearly a zebra of different stripes. Because of the make-up of the hillside this vineyard has aspects to it that are simply different than any other vineyard in the Dundee Hills. The rockiness most certainly influences the wine. So, while there is the lush Jory soil atop it the true nature of the site is the stones that make up the near entirety of the hill. This resonates in the wine in ways we did not anticipate but now really understand. While this does have the red fruit sweetness that is the hallmark of the AVA it is leaner, lighter and more piercingly structured that other Dundee Hills Pinots. It is like putting a Dundee Hills vineyard in Ribbon Ridge to some extent. It takes a moment to get your head around the fact that its just a half octave off of what you would expect from a Dundee Hills wine but that difference is what makes it unique, fun, delicious and special.
Soils: Dundee Hills is known for its rich, red volcanic Jory soil, which was formed from ancient volcanic basalt and consists of silt, clay and loam soils. They typically reach a depth of 4 to 6 feet and provide excellent drainage for superior quality wine grapes.
Topography: The Dundee Hills viticulture region consists of a single, continuous landmass that rises above the surrounding Willamette Valley floors and is defined by the 200-foot contour line to the AVA's highest peak of 1,067 feet. The area comprises a north-south spine with ridges, as well as small valleys on its east, south and west sides. Dundee Hills is part of a North Willamette Valley hill chain that developed as a result of intense volcanic activity and the collision of the Pacific and North American plates. Dundee Hills is typically volcanic over sedimentary sandstone.
Site Characteristics: Balcombe Vineyard is located toward the top of the Dundee Hills on Breyman Orchards Rd. at the southern end of the Dundee Hills. Adjacent vineyards would include White Rose, Domaine Drouhin, Daphne (Eyrie) and some Domaine Serene sites. It was planted in 1990 to Pommard clone. In 1997, while at Torii Mor, we began farming this vineyard and getting all the fruit from the 7.25 acres and we have worked with the fruit every year since 1997 so we have become pretty accustom to how the grapes grow, ripen and ferment into wine. The vineyard sits at about 600-700' elevation.
Wine Specs
Vineyard Designation
Block 1B