Patty Green Virtual Tasting Kit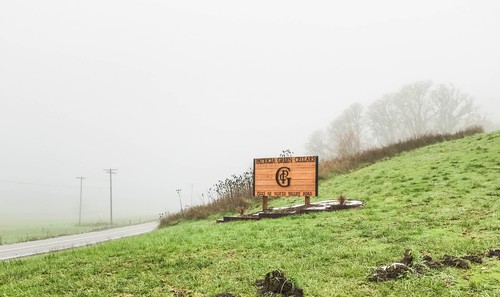 Enjoy a Virtual Tasting with Patricia Green Cellar's Tasting Room Manager, Abigail Neilan
While the Tasting Room may be empty, our glasses don't have to be! This fun and educational experience is a great way to learn about wine together when you can't be 'together'. Designed for 2-8 guests (maximum 4 households), we bring the wine country experience to your virtual doorstep with an interacive tasting presentation.
To set up your Virtual Tasting or for any questions, please contact abigail@patriciagreencellars.com.
The Kit Includes:
A curated selection of six pinot noirs from our portfolio

Valley/vineyard maps, technical sheets for wines in the tasting

Sample bottles to divide the wine between participants in separate households

A personalized PowerPoint presentation we will use during the tasting and that will be sent to you to enjoy afterwards
Once we have your wine shipment arranged, we will work together to schedule your one hour tasting via Zoom on a day of your choice - tastings are available daily 1pm - 6pm PST.
Our Current Virtual Tasting Selections (subject to change):
2018 Durant Vineyard, Madrone Block Pinot Noir
2018 Weber Vineyard Pinot Noir
2018 Balcombe Vineyard, Block 1B Pinot Noir
2018 Estate Vineyard, Wadensvil Block Pinot Noir
2018 Freedom Hill Vineyard, Dijon 115 Clone Pinot Noir
2018 Freedom Hill Vineyard, Wadensvil Clone Pinot Noir