2021 Wind Ridge Vineyard Pinot Noir 5L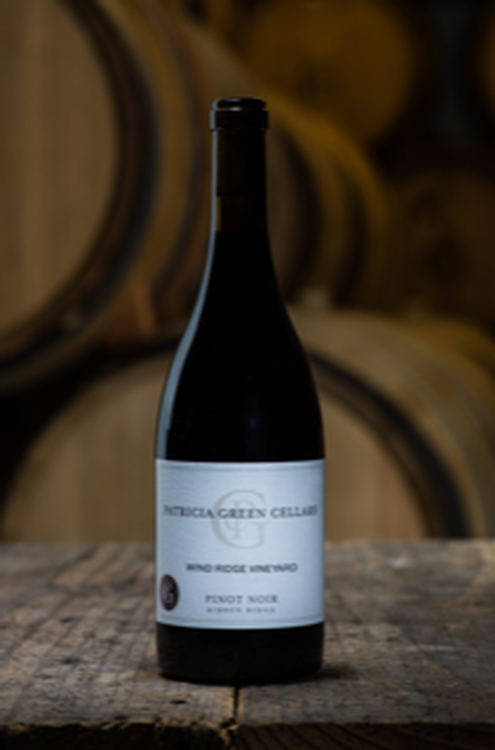 Description: In 1995 Harry and Judy Peterson-Nedry purchased this 60-acre lot, formerly a peach orchard, adjacent to their already established Ridgecrest Vineyard on Ribbon Ridge Rd. Beginning in 2003 the property was planted into what is now a 19-acre vineyard. The dry marine soil for which the AVA is known combines with the prevailing climate, for which the vineyard is named, to produce a distinct style of Pinot Noir for which Ribbon Ridge is particularly well known. This is a site that's only just coming into its own, however because of its location and ownership it is still an amazing piece of Oregon's viticultural history.
We have been receiving this fruit since 2018, but wanted to wait until we had the perfect blend of maturing vines, fermentation style and the right vintage before we bottled this wine on its own. Despite residing along a cool, forested part of the property this vineyard wants to be picked deceivingly earlier than one would expect. The Pommard Clone, soil, elevation and discrete use of whole clusters combine in a beautiful, lithe but dense fashion allowing the darker toned fruit Ribbon Ridge is known for the interlace with some distinct tannic structure. We are incredibly pleased to be able to add this bottling to our line-up of vineyards that have significance in the history of the Oregon wine industry. The Peterson-Nedry family has been one of great sources of vineyard and wine knowledge over the past five decades and we are proud to partner with them.
Wine Specs
Vineyard Designation
Chehalem Mountain Vineyard