2021 Wind Ridge Vineyard Pinot Noir
98 points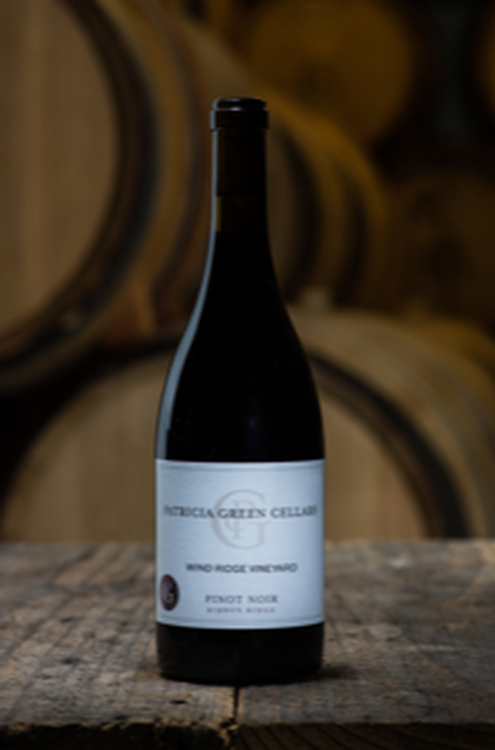 Site History: The history of Wind Ridge is inextricably linked to that of Ridgecrest Vineyard which was the first vineyard planted in what is now the Ribbon Ridge AVA in 1982. The whole property was purchased by Harry Pederson-Nedry in 1980. There were no vineyards in the vicinity and well less than 1,000 acres in the entirety of the Willamette Valley at this point. Wind Ridge is located just down the hill from Ridgecrest and planting there began in 2000. While Ridgecrest was a daring and controversial move at the time, the planting of Wind Ridge made much more sense even if the still unnamed AVA had yet to both take form and to vault to the apex of AVAs in the state of Oregon. The vineyard was under the control of Chehalem Winery until 2018 when Harry and Wynne left to focus on their own enterprise, wines and vineyards.

Site Characteristics: Despite the proximity to Ridgecrest, Wind Ridge is a much different vineyard and has its own characteristics that make it stand out. Ridgecrest is planted and faces due south with basically 100% exposure and very little difference from one section to the next in terms of the way the hillside falls. Wind Ridge has all sorts of dips and nooks to it and the western side runs up against a large stand of trees. This is Block 4 which is the portion of the vineyard that we source and intentionally chose for this specific reason. This site has cooler mornings and gets less late evening sun than does Ridgecrest but it also holds heat in a way that its sister vineyard does not. These little nuances of microclimate combined with the marine soil creates wines with slightly darker fruit notes and a capacity to want to get big and burly. We began with this site back in 2018 and it has taken 4 vintages to understand the ripening nature of the site and make picking decisions that maximized the upside and unique facets of this section of the vineyard.

The Block: When we began this relationship in 2018 we wanted to ensure that we weren't simply repeating both wines that we already make from our Estate Vineyard or wines from the adjacent Ridgecrest Vineyard. Ribbon Ridge AVA, after all, is a fairly small AVA with nearly the same soil everywhere. We chose the most, in our minds, interesting and challenging part of the vineyard with a block of Pommard running along both a fairly significant gulch and a tall stand of trees. Even though it is not even 2 acres in size this block has many rolls and pitches to it despite seeming "flat" to the naked eye from far away. The block hold both cool morning air and warm afternoon heat. It has taken awhile to get to understand it well enough to bottle the wine on its own.

Farming Practices: Nearly every vineyard in the Ribbon Ridge AVA is farmed organically despite very few vineyards bothering to obtain the certification. The soil is so difficult to work with that bothering with herbicides and pesticides actually runs counter to managing sites here productively let alone sustainably. Wind Ridge would be an example of that.

Picking Dates, Tonnages, Tons/Acre: September 14 5.34 tons (2.87 tons/acre).

Vinification: Three fermenters, two of which were entirely destemmed and one that was done with 50% whole clusters.

Winemaking: Fermentations were managed by a combination of pumpovers early in the process and exclusively prior to fermentation beginning as well as pigeages to ensure gentle handling, extraction and delicate tannin construction. Cold soaks were generally 3-4 days. Full fermentation from beginning to pressing was at 17 days. 24-48 hour settling prior to being racked to barrel. All wines on full lees until assemblage for bottling. Bottled without fining or filtration.

Barrels: For this 12-barrel bottling 1 new Cadus barrel was used with 11 neutral barrels.

Notes: Our first vintage with Wind Ridge in 2018 largely has determined our ability to get a handle on the site and the style of wine it wanted to produce. We screwed it up. Lesson learned. We simply picked it too late. It seemed like the right call at the time but what we ended up with was massively dense, supremely dark and very, very ripe stuff. While not the first thing we pick this is now routinely picked in the first half of our harvest and the results have borne themselves out that this is what this block requires. It falls into the category of vineyards that produce fruit that if it tastes ripe to you in the vineyard you are somewhat too late already. What that means for this wine is that the essence of the site is to produce very dark fruited wine, black currant and loganberry for instance, but those are powerful flavors that do best with some measured restraint. The use of whole clusters also helps pull in the fruit density and level up the tannins. So, this is a blacker and somewhat bigger wine but very much in keeping with the span of the Ribbon Ridge AVA. This finished with a TA of 6.0, a pH of 3.48 and was bottled with under 25 ppm free SO2 and less than 70 ppm total SO2.
Wine Specs
Vineyard Designation
Wind Ridge Vineyard