2021 Mysterious Pinot Noir
97 points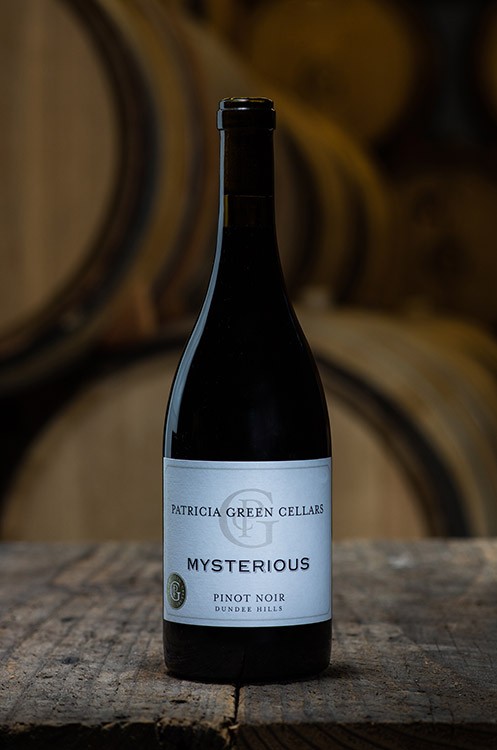 Site History: The history on any one vineyard on Worden Hill Rd is inextricably linked to all the others and, ultimately, to a single site and a couple of families. The vineyard in question is Maresh Vineyard and the people are Jim and Loie Maresh and Dick Erath. Erath convinced this cherry and hazelnut farming couple with property located at the summit of the hill to consider planting a vineyard in 1969. This would be only the second vineyard in Yamhill County. In 1971 Bill and Bessie Archibald acquired 20 acres of land adjacent to (and owned by) the Maresh family. Five acres were planted over a handful of years beginning in 1973. The property grew and more acreage was added over the years. In 1988 the property was sold to Gary Andrus and the newly formed Archery Summit Winery. The vineyard contains none of its original plantings but still has material that was planted in 1988 and 1990.
Site Characteristics: This site is located in the bowl off of Worden Hill Rd and lies in close proximity to vineyards such as Maresh, Powell Hill, Weber, Clos Electrique, Le Pavillon and others. In our first few goes with this amazing site we were getting the fruit on an inconsistent basis as we got it only twice from 2009-2015. Since 2016 we have established, apparently, a more consistent relationship here and have received the fruit every year from 2016-2019. We are fortunate to be in this situation. This is one of the great Pinot Noir vineyards in America. The vineyard is steeply pitched and resembles a cone. The farming is impeccable. The vineyard is very tightly spaced at 3 x 5 making it the highest vine density vineyard with which we work with. It lies on a hillside replete with some of the oldest and most noteworthy vineyards in Oregon, but beyond that it is on a hillside that is filled with people who love their vines and we love this special Dundee Hills site. There is magic here for sure.
The Blocks: Over the years our blocks have changed and ebbed and flowed in this vineyard. We have settled into three blocks that we are quite pleased with that have unique characteristics that we think capture the full range of situations occurring at this unique site.
• Block 5: This is the big block and has been a mainstay for us since the 2016 vintage. This is a wide, expansive block in the middle of the hillside stretching out over both the bulk of the vineyard below it and a large stand of trees that cut into the site. This section was planted to Pommard in 1990. At around 3 acres in size, this produces both the largest amount of fruit we receive as well as some of the most intense fruit we get from any vineyard.
• Block 2: This rises up from the top of Block 5 and carries up to the absolute highest point in the vineyard just below Maresh Vineyard. This is also Pommard planted in 1993. This block tends to be intense but less concentrated and higher in acid than Block 5.
• Block 9: This was our original block back in 2009 (still an amazing and youthful wine). Back then it was Wadensvil. It was grafted to Dijon 667 in 2015. This block is adjacent to the stand of trees that Block 5 runs above. It begins as a moderately sloped block but at about 20 plants out from its apex it drops off an incredibly steep slope to the bottom of the vineyard at less than 300' elevation.
Farming Practices: 100% Organically farmed. All Patricia Green Cellars's sites are dry farmed.
Picking Dates, Tonnages, Tons/Acre: September 9 Block 5, 7.64 tons (2.55 tons/acre), September 16 Block 2, 3.18 tons (2.54 tons/acre) and Block 9, 2.46 tons (2.46 tons/acre).
Vinification: Block 2 was fermented with 50% whole clusters. Both Blocks 5 and 9 were fermented completely destemmed.
Winemaking: Fermentations were managed by a combination of pump overs early in the process and exclusively prior to fermentation beginning as well as pigeages to ensure gentle handling, extraction, and delicate tannin construction. Cold soaks 4 days in length with Block 2 lasting 6. Full fermentation from beginning to pressing was 17 days with Block 2 lasting 20 days. 48-72 hour settling prior to being racked to barrel. All wines on full lees until assemblage for bottling. Bottled without fining or filtration.
Barrels: This 14-barrel bottling used 2 new Cadus barrels along with a selection largely comprised of 2 and 3 times used barrels. 8 of the barrels came from Block 5, 4 from Block 2 and 2 from Block 9.
Notes: This is the gold standard of Dundee Hill vineyards in our cellar, one replete with excellent Dundee Hill sites. This wine lacks for nothing, easily balancing distinctly intense dark fruits, racy acidity and tremendous natural structure. Certainly, in its youth this wine provides the "wow" factor that makes it both impressive and sort of hard to resist in its youth. However, this wine's elements are such that the grander payoffs come after no less than a decade's worth of time. Josh Raynolds of Vinous.com remarked on the 2019 version, "A highly complex bouquet evokes red and blue fruit preserves, along with suave Asian spice, floral oil and smoky mineral flourishes. Show impressive definition and lift on the palate, offering spice-tinged boysenberry, cherry cola, Chambord, candied lavender and spicecake flavors that put on weight as the wine opens up. Finishes extremely long and lively, with fine-grained tannins providing closing grip to lingering raspberry and bitter chocolate notes. 97 points." The 2021 is an improved (if that's possible) version of this.
Wine Specs
Vineyard Designation
Mysterious