2019 Estate Vineyard, Wadensvil Block Pinot Noir 3 Litre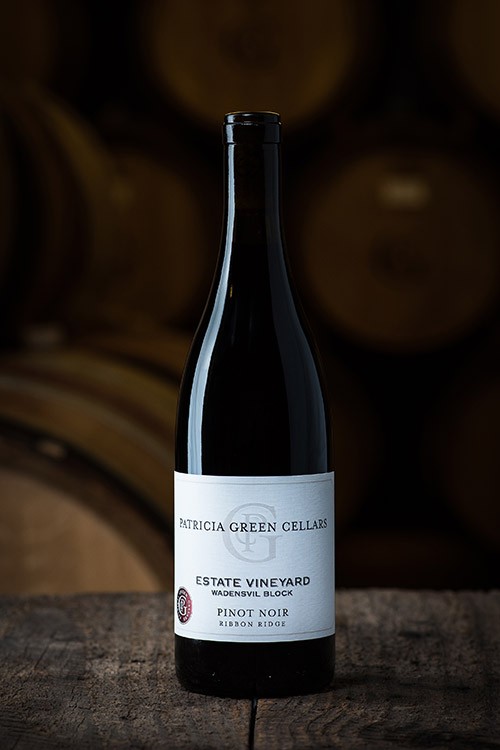 Location: Ribbon Ridge is a sub-appellation of the Willamette Valley AVA that sits 22 miles southwest of Portland, 4 miles northwest of Dundee and 40 miles east of the Pacific Ocean. Ribbon Ridge is contained within the larger Chehalem Mountains AVA - which is contained with the Willamette Valley AVA.
Soils: The Ribbon Ridge region contains primarily sedimentary soils that are younger, finer and more uniform than the alluvial sedimentary and volcanic soils of neighboring regions. These moderately deep, well-drained silty-clay loam soils are part of the Willakenzie soil series and are of low fertility and ideal for growing high-quality wine grapes.
Topography: Geographically, Ribbon Ridge is a 3.5-mile long by 1.75-mile wide ridge that extends from the Chehalem Mountains. The ridge rises 683 feet from the Chehalem Valley floor, giving it an island-like appearance.
Site Characteristics: Our vineyard is planted in a Marine Sedimentary soil known as Wellsford. This soil type is very fine, to the point of being silty (think talcum powder). The soil is highly drained and prone to erosion. The subsoil is sandstone which further adds to the quick drainage as well as making for a growing environment that is tough on younger, developing vines with immature root systems. However it is excellent for older vines as the soils are so soft that the root systems become very deep, allowing the plant to find nutrients, minerals and water that are critical to vine health and, ultimately, wine complexity.
On top of our unique soil condition we have a vineyard that begins in the middle of the hillside and works its way up the southern slope, toward the top of the hill. It then begins to fan out covering the southeast and southwest slopes. As you move up and around the hillside, the vineyard covers every possible aspect to the sun. North slopes, steep eastern slopes and cascading western slopes along with everything in between make up the entirety of our vineyard. Very few vineyards have a 360 degree aspect to them and we do everything we can to work within the context of these differing slopes and the blocks that occupy them.
Wine Specs
Vineyard Designation
Wadensvil Block