2019 Durant Vineyard, Bishop Block Pinot Noir 5 Litre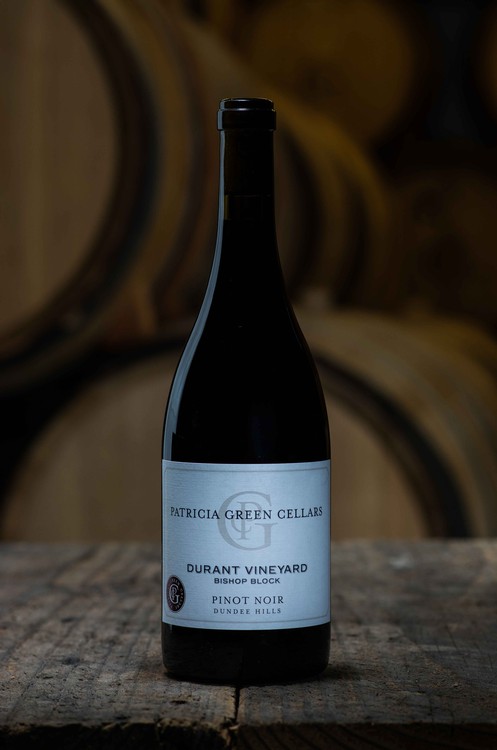 Site Characteristics:Durant Vineyard is, by any measure, one of the pioneer vineyards in Oregon. The site was established and first planted in 1973 by the same family that owns and farms it to this day. Set on Breyman Orchard Rd. at the southern end of the Dundee Hills the vineyard covers about 60 acres in size with a wide range of elevation topping out at about 600' and several different plantings of Pinot Noir and other, lesser varieties. This is a mostly south facning site that is adjacent to Domaine Drouhin, De Ponte and Sokol Blosser. To give some perspective on how fertile and life-sustaining the soil is in the Dundee Hills there is also a successful olive orchard planted on the property from which the Durants make some pretty damn good olive oil. We get two sections of the vineyard. The Bishop Block which was planted to Pommard in 1973 and the Madrone Block which is a 2000 planting of Dijon 115 clone.
These now monster vines were planted back in 1973 making them some of the oldest vines in Oregon, thus giving this bottling an historical aspect to it. 44-year-old vines in Oregon are exceptionally rare both because there was so little planted acreage back then and some of that acreage has been re-planted due to Phylloxera. The fact that this site and wine exist at all is somewhat of a minor miracle. In part due to this, this wine knows exactly what it wants to be. It shows finesse, subtleness, elegance and discreet balance all backed up by a sneaky and looming firmness. Only older vines make wines like this. This is not a wine that needs to make a dramatic entrance, because all the work is done on the back end.