2019 Corrine Vineyard, Anklebreaker Block Pinot Noir 5 Litre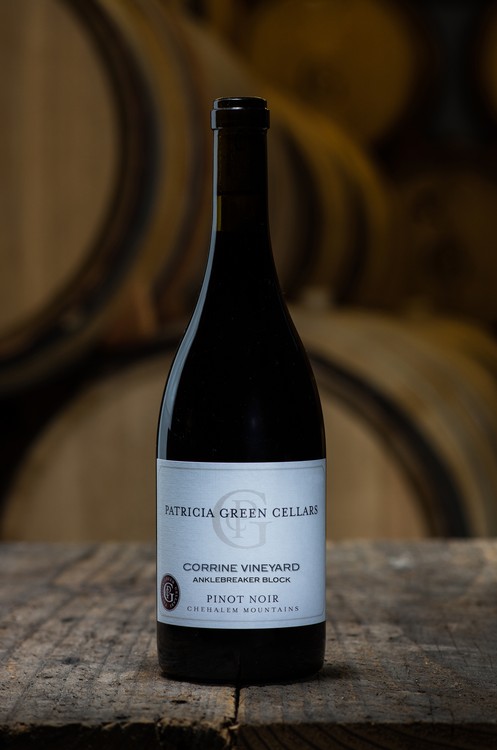 Site Characteristics: Just outside of the Ribbon Ridge Appellation to the east is a contoured hillside that has a bit of a banana belt characteristic to it that separates and distinguishes it from most of the rest of the large Chehalem Mountain AVA. Olenik Vineyard sits nearly smack dab in the middle of this south facing hillside. The vineyard sits on the same type of thin marine soil as our Estate Vineyard. The west-facing and relatively exposed vineyard lies below Lia's Vineyard and near sites such as Adams and J. Christopher Estate. The vineyard cascades down the hillside but has undulating folds to it that creates contour and gives unique characteristics to small sections within the 25-acre site. The initial block we received fruit from was 100% Wadensvil clone planted in 1991. We also receive a block toward the bottom of the vineyard known to us as The Anklebreaker Block, which is a 2007 planting of Pommard in a uniquely rocky section of the vineyard. We also receive Dijon 115 from the bottom of the west side of the vineyard. The entire vineyard is incredibly diverse in terms of aspect, elevation and soil type with the amount of ancient flood-deposited rock. The Wadensvil Clone is especially perfect for this type of soil.
The Anklebreaker Block: This is a 2007 planting of Pommard in the single rockiest section of the vineyard. This looks not un-like many of the vineyards in Chateauneuf du Pape. The wines from this block are prodigious, dark fruited, animalistic and tannic. They are not friendly and easy. They are a pure marriage of plant and soil. Usually we shy away from sections of vineyard that are less than 15 or so years in vine age. We have so much older vine material in the winery it is hard for the younger stuff to fit in let alone compete or stand out and the inconsistent nature of younger vines and the wines they produce is usually something we are not interested in paying for. This block was so completely unique that we snatched it up when it was only in its 5th leaf. We had a feeling this could produce Pinot Noir not only unlike anything in our cellar but something distinct from basically any Pinot Noir produced in this state. In certain years (2011, 2012 and 2017) it has delivered that specialness we were seeking. This is as rare a bottling as we have and it defines the outer limits of our nature at the winery.
Wine Specs
Appellation
Chehalem Mountains