2019 Balcombe Vineyard, Block 1B Pinot Noir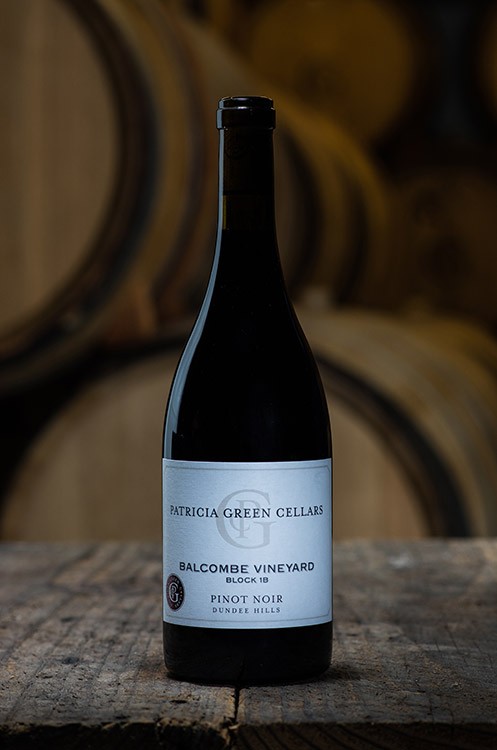 Description: We play fast and loose with the concept of anniversaries around here but 2019 is our 20th vintage at Patricia Green Cellars. While we, of course, have our Estate Vineyard as our anchor, there is only one other site that has been with us for all 20 vintages. Balcombe Vineyard has been part of our portfolio since Day 1 and the Balcombe Vineyard, Block 1B bottling is likely our best known and most popular Pinot Noir. While our relationship with Balcombe does pre-date the inception of PGC, that only goes to show that this vineyard has stayed with us over the course of two wineries, was special even back when it was only 8 years old in 1997 and that it has remarkable consistency to it. This, as always, is a dense and burly wine with surprising power to it for a Dundee Hill wine. This youthful power serves this bottling well. A recently tasted bottle of the 2002 vintage showed incredibly well! Our use of 50-60% whole cluster fermentation with this block over the past several years has served the nature of this section of vineyard very well, providing definition to the tannins and a savory edge to the sweet fruit. Extremely intense and distinctly structured. This is a wine for the long term for sure. Due to its long history and limited production this wine is offered on futures only to Club Members.
Watch Jim's Futures Video Here!
CLONAL MATERIAL: 100% Pommard
SIZE: Vineyard 7.25 acres/Block 1B 1.5 acres
VINIFICATION: 60% whole cluster in an open-top 2.5 ton fermenter
PICKING DATE: October 2nd
TONS/ACRE: 1.70
AVA: Dundee Hills
LOCATION: Breyman Orchards Rd.
ELEVATION: 600-650'
SOIL TYPE: Jory
YEAR PLANTED: 1990
CLONAL MATERIAL: 100% Pommard
VINEYARD SIZE: 7.25-acre vineyard
OWNER: Joyce Cooke
MANAGED/FARMED BY: Patricia Green Cellars
Soils: Dundee Hills is known for its rich, red volcanic Jory soil, which was formed from ancient volcanic basalt and consists of silt, clay and loam soils. They typically reach a depth of 4 to 6 feet and provide excellent drainage for superior quality wine grapes.
Topography: The Dundee Hills viticulture region consists of a single, continuous landmass that rises above the surrounding Willamette Valley floors and is defined by the 200-foot contour line to the AVA's highest peak of 1,067 feet. The area comprises a north-south spine with ridges, as well as small valleys on its east, south and west sides. Dundee Hills is part of a North Willamette Valley hill chain that developed as a result of intense volcanic activity and the collision of the Pacific and North American plates. Dundee Hills is typically volcanic over sedimentary sandstone.
Site Characteristics: Balcombe Vineyard is located toward the top of the Dundee Hills on Breyman Orchards Rd. at the southern end of the Dundee Hills. Adjacent vineyards would include White Rose, Domaine Drouhin, Daphne (Eyrie) and some Domaine Serene sites. It was planted in 1990 to Pommard clone. In 1997, while at Torii Mor, we began farming this vineyard and getting all the fruit from the 7.25 acres and we have worked with the fruit every year since 1997 so we have become pretty accustom to how the grapes grow, ripen and ferment into wine. The vineyard sits at about 600-700' elevation.
Wine Specs
Vineyard Designation
Dundee Hills