2019 20th Anniversary Cuvee Pinot Noir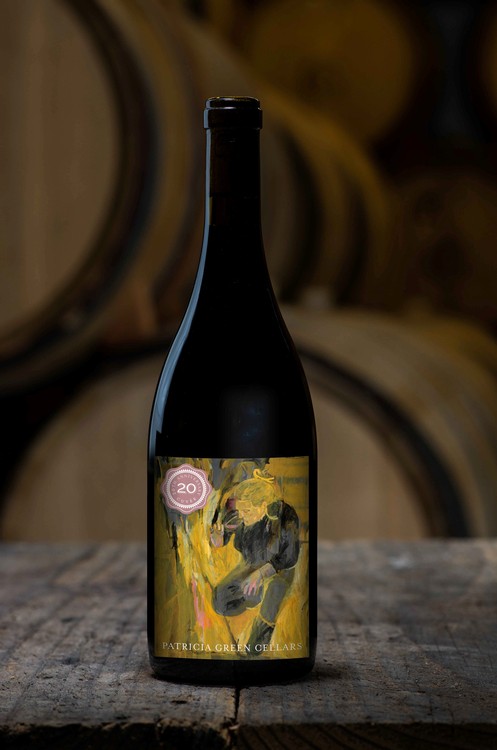 97 Points - Vinous
Bright ruby-red. Highly expressive, spice-accented red and blue fruit preserve, sassafras, earth and lavender scents show wonderful clarity and mineral lift. Sweet and energetic on the palate, offering intense black raspberry, boysenberry and cherry cola flavors that deepen steadily with air while maintaining vivacity. This weighty yet nervy Pinot finishes with powerful, spicy thrust and silky, slowly building tannins that fold smoothly into the wine's strikingly persistent fruit and floral notes. This one-off bottling is made from all of the vineyards from which the winery draws Pinot Noir, with a third of the fruit coming from Ribbon Ridge; one-third new French oak.
-- Josh Raynolds
This is the 4th bottling of a Pinot Noir that we have designated as an "Anniversary" bottling. It is really only with this one and the one before it, the 15th Anniversary bottling from the 2014 vintage, that the anniversaries have lined up with an actual 5 year span as opposed to a random if significant date that we were memorializing. Over the years as we have produced these types of unique, stand-alone bottlings our perspective on doing them has become more clear, much in the way the nature of the winery began coming into focus in 2012.
We produced more individual bottlings of Pinot Noir than any winery in America. Even in Burgundy where comparatively small domaines can have a large number of bottlings based upon their family holdings of vineyards there are only a few places that could claim as many designated Pinot Noir bottlings as Patricia Green Cellars. We are fortunate to work with a large cache of some of the best vineyards in Oregon. Fine tuning what we get and allowing the place to be absolutely paramount in what style of Pinot Noir comes to be affords us the opportunity to create this large set of easily differentiable Pinot Noirs. Not every vineyard or even every section of vineyard is capable of reaching levels high enough for the wine to be considered a stand alone bottling. That is why it is unique that we carry a stable of vineyards that any one of which would be most winery's best vineyard.
As we have added vineyards over the years it has allowed us to really let loose with the every-so-often Anniversary Blend. The amount of options we now have to select from is staggering so it becomes a great opportunity to figure out how to showcase the best of the places with which we work while still allowing the normal bottlings from those vineyards and blocks to shine as they normally would. The 2019 20th Anniversary Pinot Noir is a great assemblage from seven of our top vineyards and we think it puts some of the best that the vintage and Patricia Green Cellars has to offer together in a way that makes not just an Anniversary wine but a truly special wine that gets to the heart of what this winery is built upon both from the perspective of the sites we work with and the people that work here that had some involvement in fruit turning into wine and the wine turning into this specific amazing bottling.
The 2019 20th Anniversary Pinot Noir consists of:
2 barrels from Balcombe Vineyard from the higher points of the vineyard (Blocks 1A and 2A) done with 40% and 100% whole cluster fermentations respectively.
1 barrel of Corrine (formerly Olenik) Vineyard Wadensvil Block Pinot Noir that was completely destemmed.
2 barrels of Durant Vineyard, one each from the Bishop and Madrone Blocks both of which were completely destemmed.
6 barrels from the Estate Vineyard all from the blocks planted between 1984-1997 all of which came from destemmed fruit except one barrel which was 66% whole cluster.
4 barrels from Freedom Hill Vineyard, two of which were Dijon 115 done with 66% and 100% whole clusters and two of which were from the older Wadensvil Block both of which were destemmed.
2 barrel from Hyland Vineyard, Coury Clone that were done with 20% whole clusters
1 barrel from the Mysterious Vineyard in the upper portion of our three blocks and which was completely destemmed.
Wine Specs
Appellation
Willamette Valley