2018 Ridgecrest Vineyard Pinot Noir 5 Litre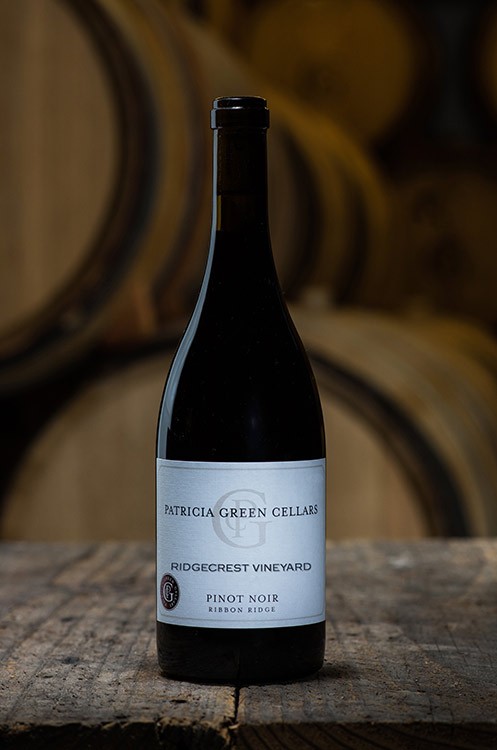 There is no argument that the foundation of the Ribbon Ridge AVA is Ridgecrest Vineyard. It is the original vineyard in the AVA and has had the same ownership for its entire history. Despite its elevation of over 600' it still is a marine sedimentary soil site. At just over 40 acres it is a larger Ribbon Ridge vineyard yet the farming has been and still is a particular source of pride there and the old vines are still vibrant, healthy and at the peak of their powers. This vineyard is planted largely with Pommard and Wadensvil which were the dominant clones of Pinot Noir over the first 25 years of the Oregon wine industry. While having name Burgundian winemakers come and put their stamp of approval on an Oregon wine is de rigeuer these days Harry Pederson-Nedry cultivated a friendship long ago with Daniel Rion and a few vintages of a "Ridgecrest Vineyard Rion Reserve" Pinot Noir were done long before this became a fashionable thing in Oregon. This vineyard has history, it has great farming, it has consistent ownership, it has a story and it has the capability of producing what might be the best Pinot Noir Oregon can produce.
This fruit was perfectly ripe, coming in during the latter stages of the 2018 harvest. This was fermented slowly and at moderate temperatures with 1/3rd whole clusters. It was pressed, settled and barreled down for a year in 1/3rd new barrel. The color is an electric magenta, the aromatics are lush and floral, the flavor is penetrating, concentrated and utterly distinct and the texture is full while being completely Pinot Noir with a great tannic structure that provides length, definition and ageworthiness. This is a classic by any and every measure and likely stands among the best Pinot Noirs this winery has ever produced.
Wine Specs
Vineyard Designation
Ridgecrest