2018 Reserve Pinot Noir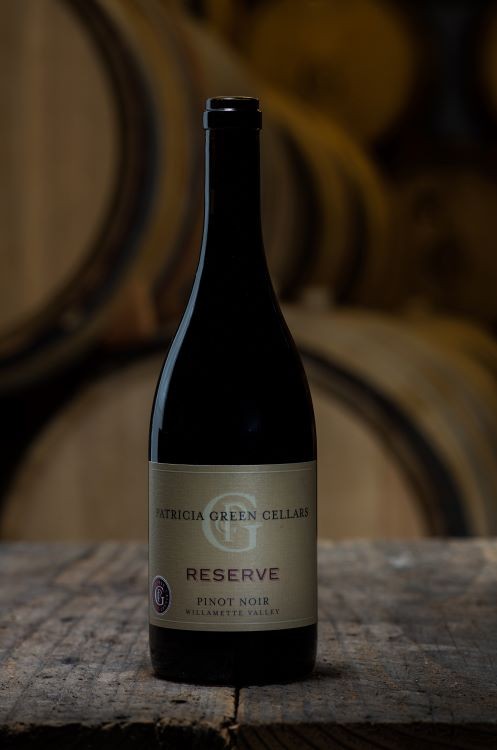 91 Points ~ Wine Enthusiast *Editors' Choice
92 Points ~ Wine Spectator
This bottling allows us to accomplish two things that are very important to us as a winery. The first thing is that it allows us to be incredibly detailed about the barrels we select for our vineyard designated wines, so they true expressions of the site on a year in and year out basis. The Willamette Valley Pinot Noir bottling "Reserve" is almost entirely made up of barrels that simply were not included in a more prestigious bottling, which allows us to choose from larger sections of our diverse vineyards. Secondly, it allows us to create a blended wine that has a degree of consistency to it each vintage that is of incredibly high-quality and will retail for under $30.
In short, this wine is a smoking deal! The 2017 Willamette Valley Reserve was rated as the #39 wine by The Wine Spectator and 93pts because of its unusual combination of quality, price and availability.
This bottling comes from terrific sources. The 2018 has a make-up of slightly over 40% comes from our Estate Vineyard from which we bottled 6 individual single vineyard/block bottlings in 2018. The next 3 highest sources of wine come from Freedom Hill Vineyard (one of the most famous vineyards in Oregon), Durant Vineyard (from which we bottle 2 Pinot Noirs from vines ranging from 19-46 years in vine age) and a vineyard so famous that the winery that owns it won't let us put the name of the vineyard on the vineyard designated bottling of it that we do let alone tell you it is one of the mainstays in our least expensive wine! You get the picture.
4,977 cases bottled
Wine Specs
Appellation
Willamette Valley
Vineyard Designation
Reserve
Wine Profile
Tasting Notes
The winery's reserve is actually the low-priced, entry-level wine among close to two dozen Pinots from Patricia Green each vintage. The most widely produced as well as the most affordable, it brings a nice mix of blackberry and cherry fruit, ripe tannins and a streak of graphite. Though the grapes were sourced from throughout the Willamette Valley, the wine retains its focus and finishes with a hint of smoky coffee. Editors' Choice. —P.G. (Wine Enthusiast) ***** Offers refinement and presence, with expressive raspberry and pomegranate flavors, laced with fresh violet and orange blossom notes, building richness toward polished tannins. Drink now through 2027. 4,975 cases made. — TF (Wine Spectator)
Awards
Editors' Choice, Wine Enthusiast