2018 Medici Vineyard Pinot Noir Magnum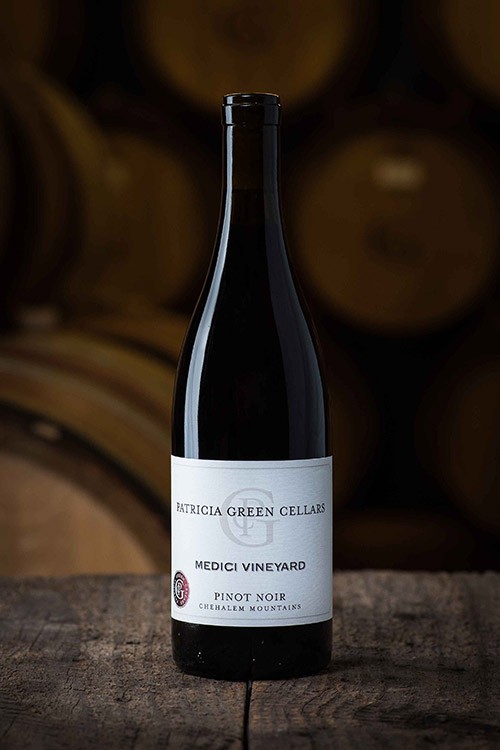 AVA: Chehalem Mountains
LOCATION: Bell Rd. north of Newberg
ELEVATION: 500-900'
SOIL TYPE: Willakenzie
YEAR PLANTED: 1976, 1980
CLONES: 50% Pommard, 50% Dijon 777
VINEYARD SIZE: 25-acre vineyard, ~1-acre PGC Pinot Noir blocks
VINIFICATION: 2 open-top .75. ton fermenters done 100% de-stemmed and pressed together.
PICKING DATE: September 29th
TONS/ACRE: 2.76
OWNER: Hal Medici
PRODUCTION: 188 cases bottled
Wine Making and Notes:This is one of the more historically revered and heralded vineyards in Oregon. Originally planted in 1976 on a steep hillside above Bell Rd. this vineyard was daring for its pitch, elevation and for the fact that it was well outside of the Dundee Hills where the vast majority of quality vineyards were being planted at the time. Even though this is in what is now known as the Chehalem Mountain AVA it is at an elevation that makes it comparable to the Dundee Hill sites by the way of being planted in volcanic (Jory) soil. It is still, by any measure, a steep and grand vineyard that absolutely looks the part of what one would imagine a great vineyard might look like. Fortunately, it is more than looks.
We get small portions of the two blocks from the oldest section of the vineyard: the 1976 planting of Pommard and a 1980 planting of Chardonnay that was grafted to Dijon 777 sometime in the 90s. We received enough fruit in 2018 to ferment the two blocks separately for the first time since 2015 but we chose to press them together as we knew from four previous vintages of experience that we were going to blend them together in both their entireties regardless. The wine was aged in 25% new barrel for about 10 months. In our short history with this majestic vineyard we have reaped amazing fruit and made wines that received enormous critical acclaim 93, 95, 96 but this vintage may outdo those others. This vineyard was taken over by J. Christopher Winery in 2015 which is why we even get the fruit that we do. The quality of the farming took an immediate turn for the better as it has been biodynamically farmed since that time. Agriculture being what it is though it has taken years for the plants to completely respond to the massive upgrade in their life experience. We are really seeing it both in the vineyard where these old vines look refreshed and are producing normal sized crop loads of beautiful looking clusters and in the winery where this wine has an effortless stateliness to it that is singular in our cellar. This is a rare and special wine from one of the great vineyards in the state.
Wine Specs
Appellation
Chehalem Mountains
Vineyard Designation
Medici