2018 Estate Vineyard First Vines Pinot Noir Magnum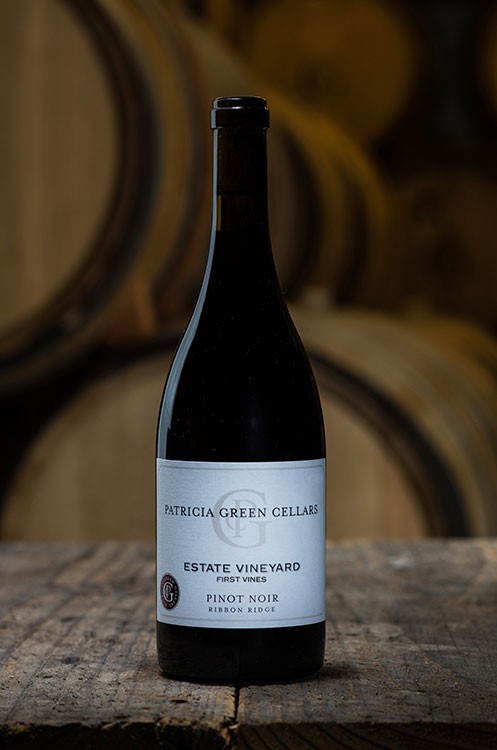 This is the original planting of the Estate Vineyard done in 1984. Historically, we have referred to it as "Winery Block" as it is the section of vineyard right behind the building. There are two distinct plantings in this block. One is a newer planting we did in 2000 to tighten the spacing and hedge our bets against future phylloxera (good choice) and to increase the overall size of our vineyard. The other is the first vines, the original block planted in 1984, which are the sole source of this special wine. Over the past two to three years we started the process of removing the old plants and the life from them. The vines that remain unscathed are now producing incredible wine. This fruit usually goes into the creation of the Estate Old Vine Pinot Noir but now, in its last few years of production, it has taken a step beyond that level of quality to something truly spectacular. However, it is fleeting. In 2017 there was enough to produce 5 barrels. In 2018 only enough for 3. These two vintages are likely to be the only bottlings ever produced exclusively from this old block.
The wine was harvested in very early October, in perfect conditions and fermented with 50% whole clusters. It was barrel aged for just under a year in a combination of 33% new oak and neutral barrels. Despite making 5 barrels we only bottled 3 (for a total of just under 75 cases) as the other two went toward the Patty Green Commemorative bottling we will release later this year. The signature of our Estate Old Vine bottling is purity of red fruit inter-laced with minerality. This wine is an intensified and focused version of that. It is beautiful, thrilling and haunting in a way. There is nothing like it that we have ever produced and, sadly, after the 2018 won't get to again for many years. This wine has some magic and it is undoubtedly the queen of the wines that this site has produced over the years. Wine Enthusiast gave the 2017 vintage 95 Points.
Wine Specs
Vineyard Designation
Estate