2017 Mysterious Pinot Noir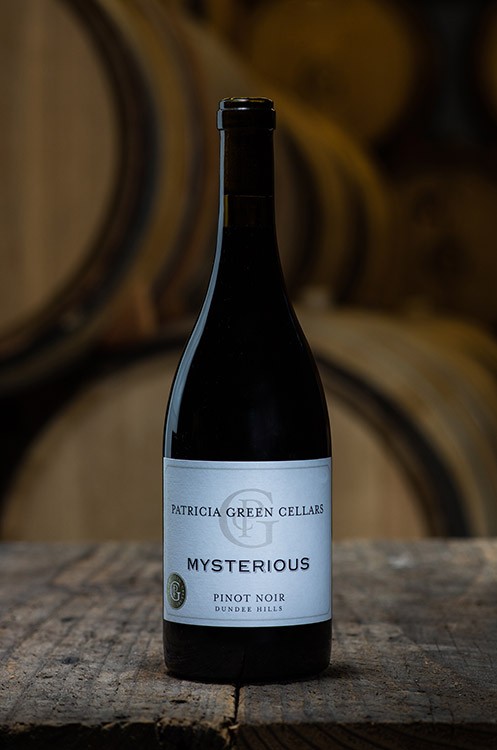 95 Points – Cellar Selection (Wine Enthusiast)
The vineyard is a highly regarded Dundee Hills site that must remain undisclosed, hence the name. Rich, dark and muscular, it's a bold, tannic young wine loaded with black fruits. The limited time in barrel adds a touch of baking spices to this 100% Pommard, while a savory note infuses the grippy finish. Drink now into the early 2030s.
AVA: Dundee Hills
Location: Worden Hill Rd.
Elevation:425'
Soil Type: Jory
Year Planted:1990
Clonal Material: 100% Pommard
Winemaking and Notes: To our delight this has become a regular feature in the cellar. After going from 2010-2013 without access to this incredible and deservedly famous Dundee Hills site, we have had it 3 of the past 4 vintages. This is consistently the deepest and most "WOW" inducing Pinot we produce. It should be. The vineyard is simply one of the great vineyards in North America regardless of variety. (Still cannot use the vineyard designate on the label or tell you what it is here in the newsletter though).
Site Characteristics: This site is located in the bowl off of Worden Hill Rd. where it lies adjacent to vineyards such as Winderlea, Arcus and Maresh. We don't get fruit from this vineyard very often but we certainly never shy away from taking it. The 2017 bottling was the 4th year we've worked with the fruit (2009, 2014 and 2016 were the previous three vintages). Missing out on 2015 was not due to lack of effort on our part, for sure. This is one of the great Pinot Noir vineyards in America. The vineyard is steeply pitched vineyard and resembles a cone. The farming is impeccable. It lies on a hillside replete with some of the oldest and most noteworthy vineyards in Oregon, but beyond that it is on a hillside that is filled with people who love their vines and love this special Dundee Hills site. There is magic here for sure. In 2014 we were getting two sections of the vineyard, one that made structured, subtle wine and one that made wow wine. In 2017 we had to settle for the wow section: 27-year-old Pommard Clone vines on a very steep, southeast facing part of the slope planted at high-density that produce intense, wonderful fruit. Low tonnage to the acre amped things up a bit as well.
Wine Specs
Vineyard Designation
Mysterious