2017 Hyland Vineyard Coury Pinot Noir 5 Litre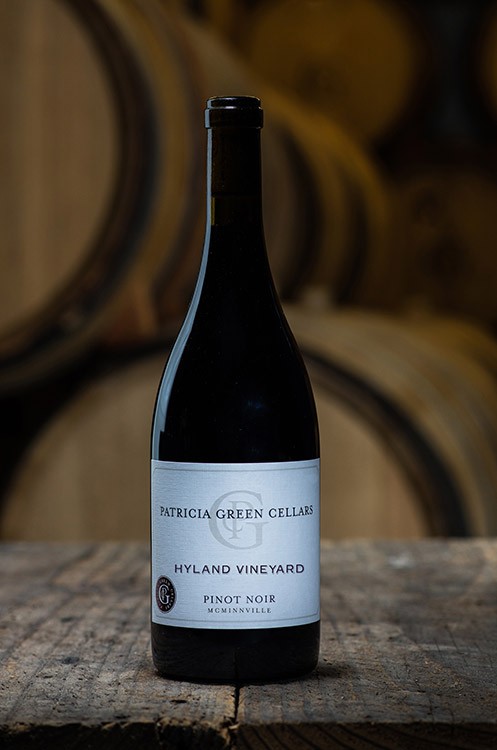 AVA: McMinnville LOCATION: Vineyard Ln.
ELEVATION: 650' SOIL TYPE: Jory
YEAR PLANTED: 1989 CLONAL MATERIAL: 100% Coury
VINEYARD SIZE: 135-acre vineyard, 1.4-acre PGC block VINIFICATION: Four 1.5-ton open-top fermenters done 100% destemmed.
PICKING DATE: 10/07/17 TONS/ACRE: 3.36
OWNERS: Laurent Monthelieu PRODUCTION: 216 cases bottled
This is an amazing old vineyard. How, back in 1972, someone decided to plant this insanely remote vineyard well southwest of McMinnville is sort of beyond me. Nonetheless, this nearly 50 year-old vineyard is the defining site in the McMinnville AVAs and is one of the renowned vineyards in the state of Oregon. The site is farmed biodynamically and the attention to detail there is amazing, especially when one takes into account the size (around 135 acres). We were offered a small section of the site planted to Coury Clone in 1989. Given our predilection for collecting the great sites of Oregon in our cellar, our desire to work with beautifully farmed old vine fruit and our obsession with Coury Clone this was a no-brainer.
Our instincts proved correct. This is easily one of the top wines in the cellar from 2017 and given that we bottled 26 other Pinot Noirs that is saying a lot. Having the experience with the Freedom Hill Coury Clone definitely gave us insight into what the potential was and what the experience of the clone's impact within the context of the site's terroir was going to be but, holy cow, we did not know we were getting something like this. Hyland is higher elevation and thus in volcanic (Jory) soil while Freedom Hill is lower and in marine (Bellpine) soil. The difference the soil has here across the clone is striking. While still possessing the interesting aromatics and tea-like characteristics the fruit is strikingly red-dominated and the texture is a magical, ethereal veil that allows the flavors to deftly cruise over it making for a discreet, sublime and incredibly complex wine. This is an exciting wine from a brilliant, esoteric site and in just one vintage it has made its way into the upper echelon of our bottlings.
Wine Specs
Vineyard Designation
Hyland